Enjoy a taste of Waterford Estate back home
International wine lovers, take note: Waterford Estate's s award-winning wines can be found at restaurants, hotels, retailers – and via our agents – across the globe.
Tuesday - 17 October 2023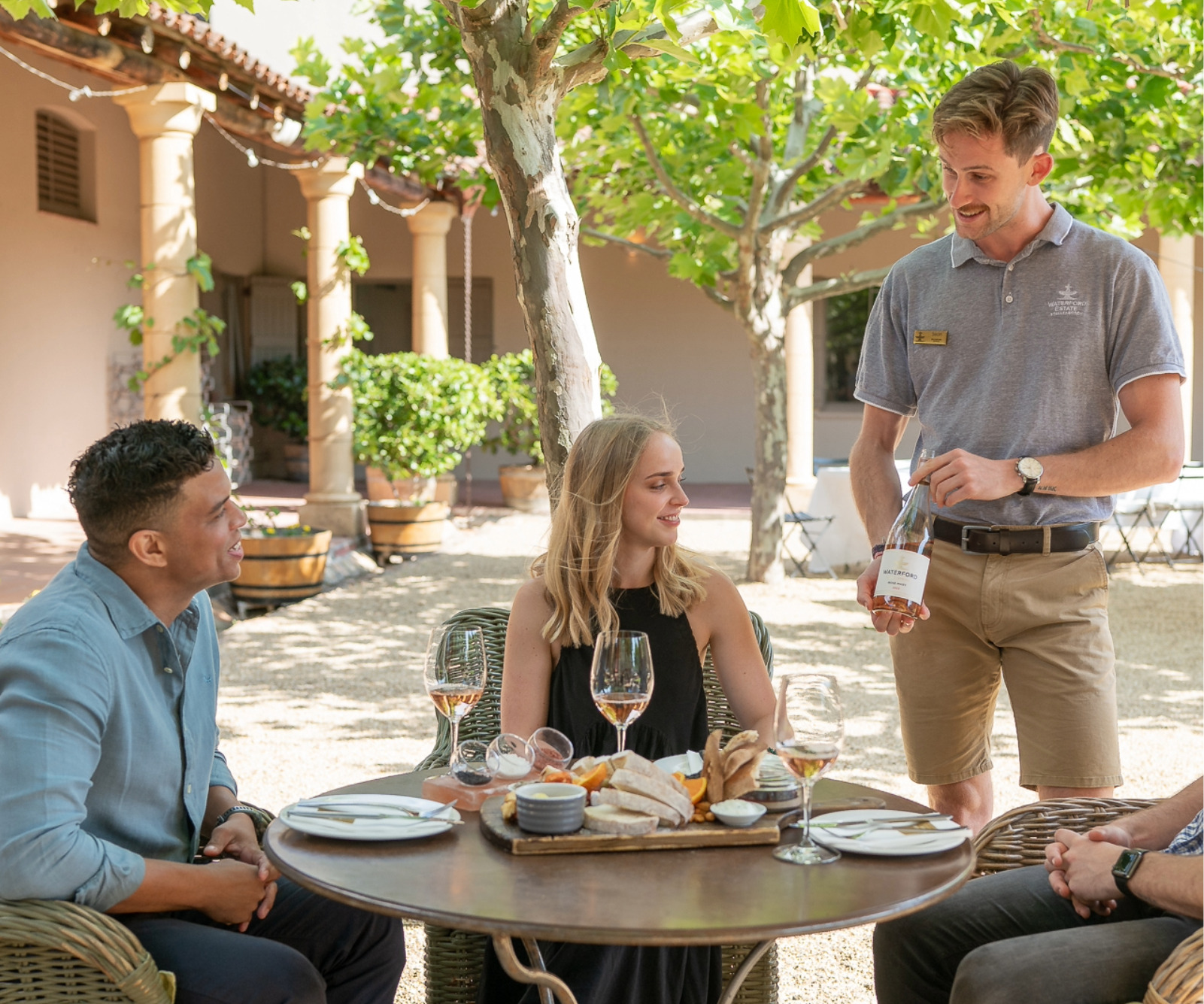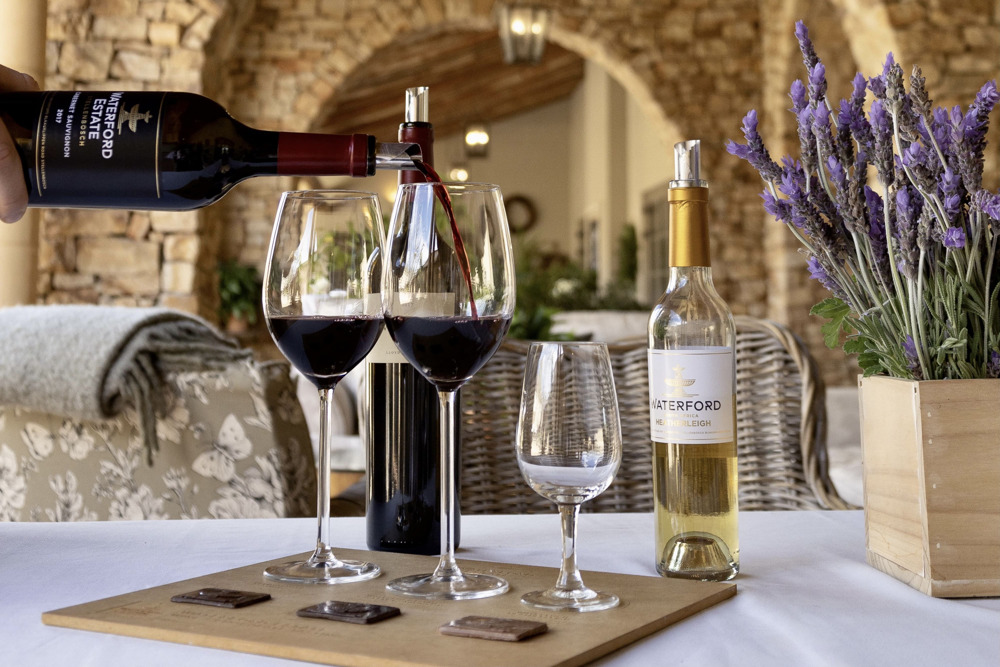 Situated in the picturesque Blaauwklippen Valley, on the slopes of the magnificent Helderberg, the estate remains an incredibly popular tourist destination.
What many overseas visitors don't realise is that a significant portion of Waterford Estate's wines are exported to countries like the United Kingdom, the United States, Germany, Sweden, Malaysia and Japan. So, instead of taking home just a bottle or two in a suitcase, it's possible to enjoy more of the estate's award-winning wines back in your home country.
With the Western Cape traditionally being a popular destination for European travellers, South African wines have always found a place on the continent. In the past, however, our country's wines were seen as good value rather than top quality.
"Our biggest challenge has been to effectively communicate the message of excellent quality," says Lynsey Barnes, former International Brand Manager for Waterford Estate. "For many years, the wines South Africa exported brought in quick economic solutions to the country, but not long-term sustainability." This created an environment that made it hard for South African winemakers who wanted to produce and sell top-quality wines and gain a footing in the international market. Current winemaker, Mark le Roux, supports this sentiment saying "It's quite tough at the moment, especially breaking down the notion that South Africa makes cheap value wine" but he is hopeful for the future of the South African wine industry, saying that "we are moving the needle" when talking about how the perception of South African premium wines.
Thanks to excellent winemakers throughout South Africa and the unwavering push to produce high-quality wines, the perception of South African wines internationally is starting to change. "Waterford Estate has been a pioneer in the South African wine landscape," says Lynsey Barnes. By producing Platter 5-star wines like The Jem with a great winemaking pedigree such as Kevin Arnold, Francois Haasbroek, and Mark le Roux – and selling them at prices that compete with high-quality wines from other top wine regions of the world – Waterford Estate is helping to spread the message that South African wines could compete at the highest level.
Recent visits to Asia and the US have, however, shown that there's still a great deal of work to be done in terms of the perception of South African wines in these markets. This is a challenge, but an exciting one, South Africa has the raw ingredients and spirit to be a world player. The nation just needs to come together and market the best of what we can do effectively. It is this comradery and drive for excellence that will push South African Wines into the spotlight in the global context.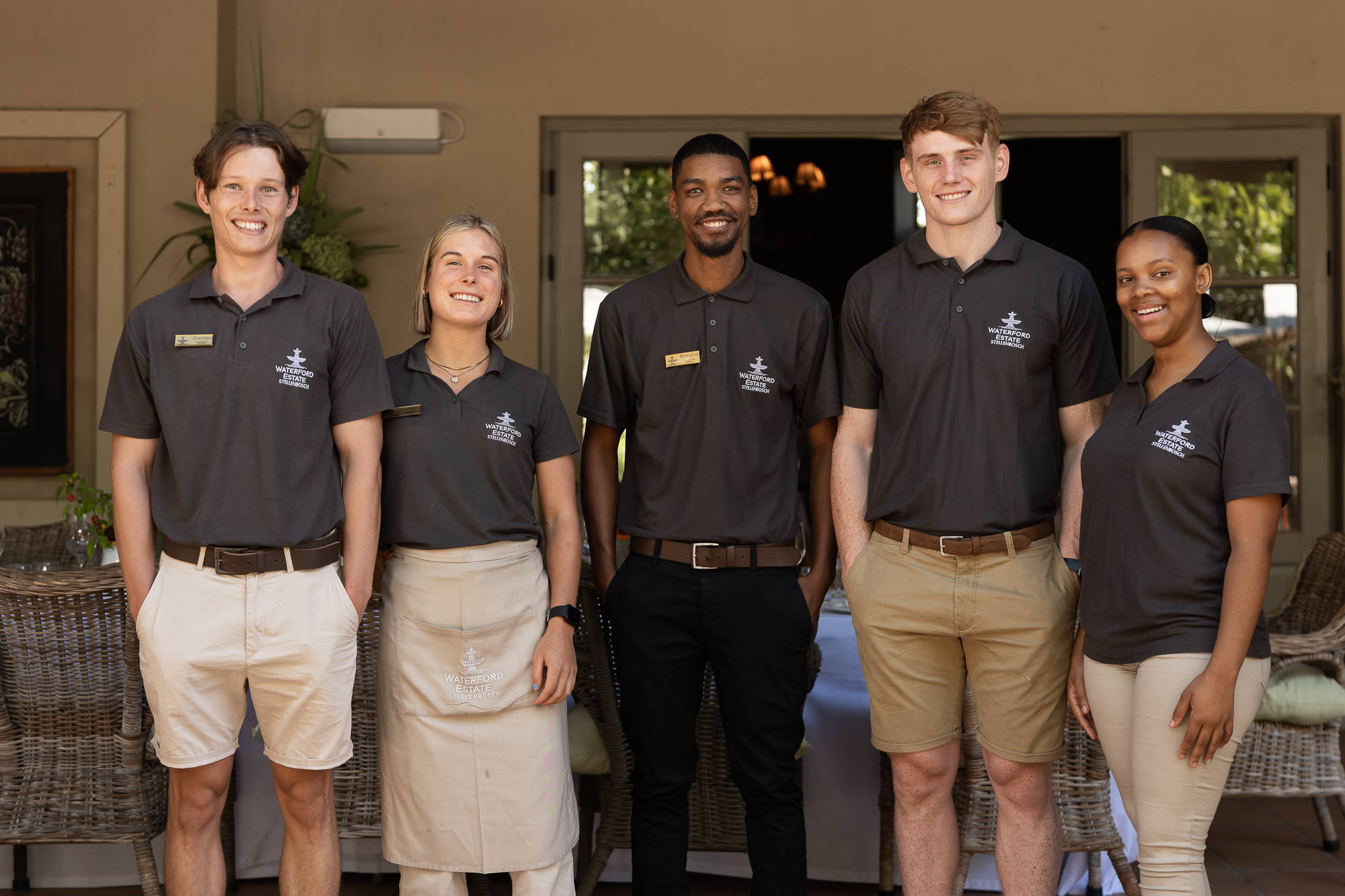 Wine tourism is one of the most effective tools the country can use to boost international wine sales, by offering high-quality, memorable experiences the guests will undoubtedly fall in love with the South African Romance that is our wine.
Wine tourism has always been a focus for Waterford Estate, by focusing on the guest experience with the wine Waterford Estate has been able to grow its private international market to incredible heights while waving the South African flag of quality for all who will listen. Mark reinforces the importance of guest experience with our wines saying, "Every time a foreigner picks up a bottle of Waterford Estate wine, we want to bring excitement and a memory. We aspire to create a serious destination and remarkable experience for international travellers to South Africa."
Factors that have worked in the estate's favour over the last few years include traceability and a sense of place from diverse soils. A visit to Waterford Estate is also an unforgettable experience, which adds to the marketability of the wines. This sense of place is evident in the single-vineyard Chardonnay and the Waterford Estate Cabernet Sauvignon as both are hallmarks of the farm with them both being grown, made, and bottled on-site. It is thanks to the diverse soil profiles of the property that these wines go a long way in telling the story of Waterford Estate and South Africa.
We are excited about the positive growth of the South African brand internationally, with the opening of more direct trade routes making it easier to share our Estate's wines with passionate buyers from around the world.
Hurry up! Sale ends once the timer hits zero