Waterford Estate's Porcupine Trail Wine Walk: Exploring the Essence of South Africa
By Jeremy Maarschalk
Wednesday - 30/08/2023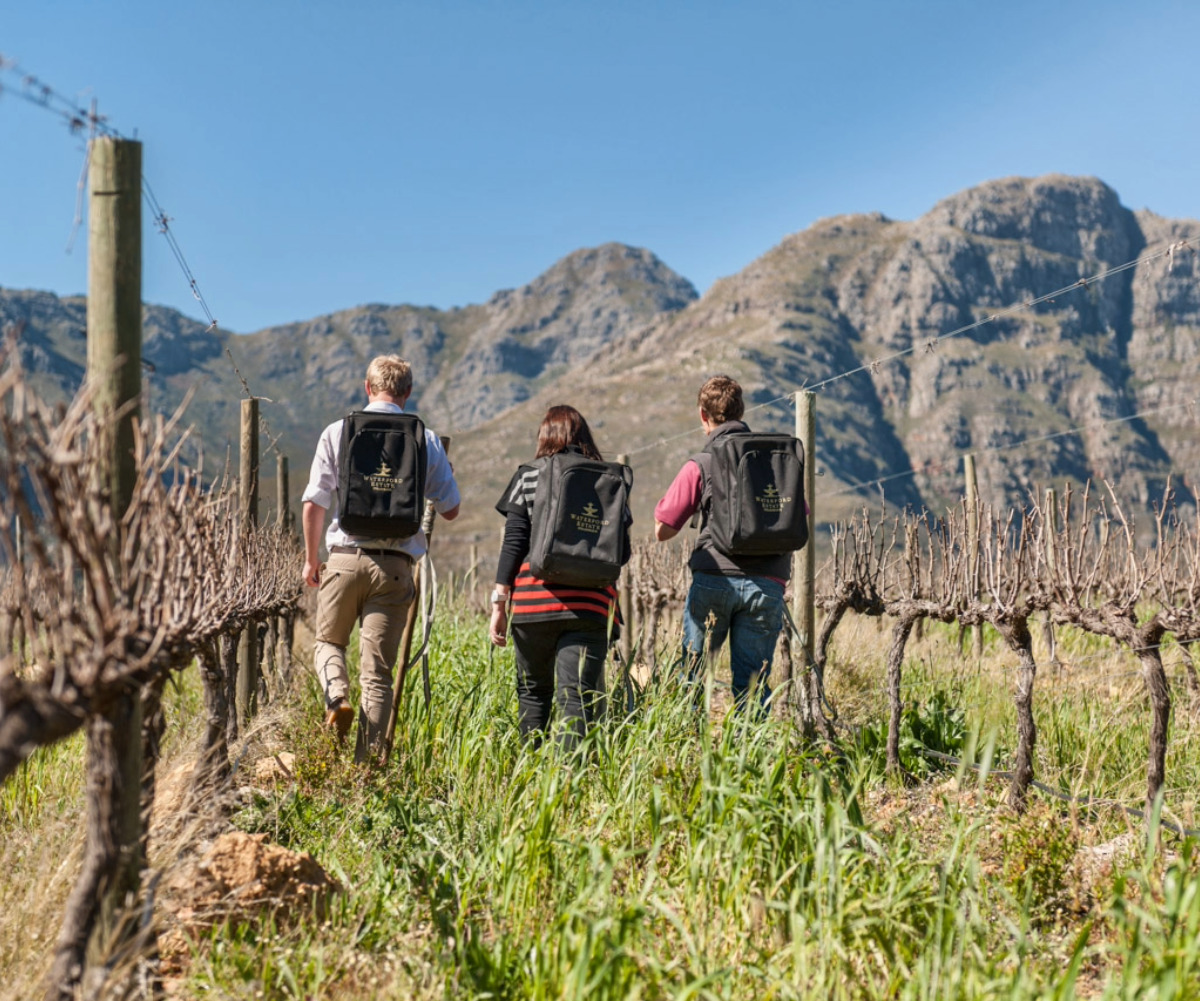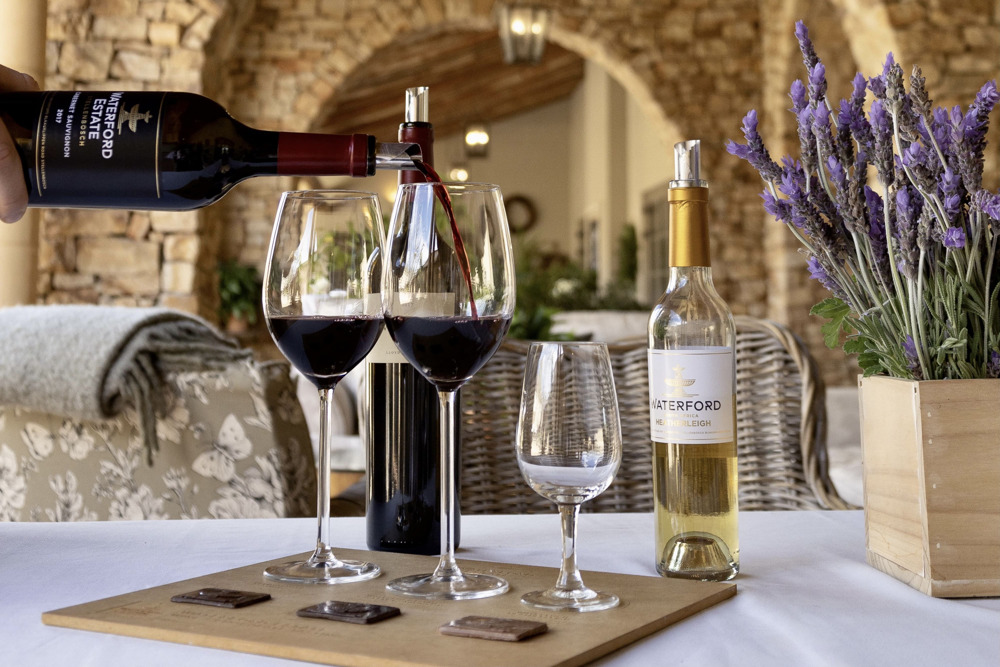 Enjoy a captivating Wine Walk at Waterford Estate, nestled amidst the picturesque Helderberg Mountains.
South Africa is a land known for its breathtaking landscapes, diverse cultures, and vibrant wildlife. Nestled within this beauty is a unique gem that celebrates the country's indigenous flora, fauna, and the art of winemaking. Waterford Estate's Porcupine Trail Wine Walk is an embodiment of this celebration, offering an immersive experience that marries nature's wonders with the pleasure of fine wine.
Information on the Wine Walk
The Porcupine Trail Wine Walk is a three-hour-long experience and is available seven days a week, from Monday to Sunday. We offer two time slots each day: 10:00 in the morning and 14:00 in the afternoon. The cost of this captivating experience is R790 per person, a fee that encompasses the guided trail, wine tasting, light lunch, and the enchanting Wine & Chocolate Pairing.
The Porcupine Trail Wine Walk presents a golden opportunity to immerse oneself in the very essence of South Africa. It's not merely a wine tasting experience; it is an opportunity to connect with nature, to learn about the indigenous Fynbos and the deep-rooted history it shares with the South African culture, and to enrich oneself in our fine wine ethos. From the vineyard to the cellar, we are exceptionally thorough in our pursuit of excellence and for those seeking a harmonious blend of nature and luxury, this trail promises an experience that will linger in memory long after the journey's end.
Waterford Estate is located 50 km outside of Cape Town in the Stellenbosch region, the crown jewel of red wine growing in South Africa. Our passion is Cabernet Sauvignon but we grow twelve different grape varieties on our diverse terroir with eleven of them being red wine varieties and Chardonnay being our only white.
Join us for your own Porcupine Trail Walk Experience by booking via the link below:
https://www.waterfordestate.co.za/pages/experiences
Booking is required seven days in advance to ensure the seamless, luxury experience can be offered at the level we expect it to.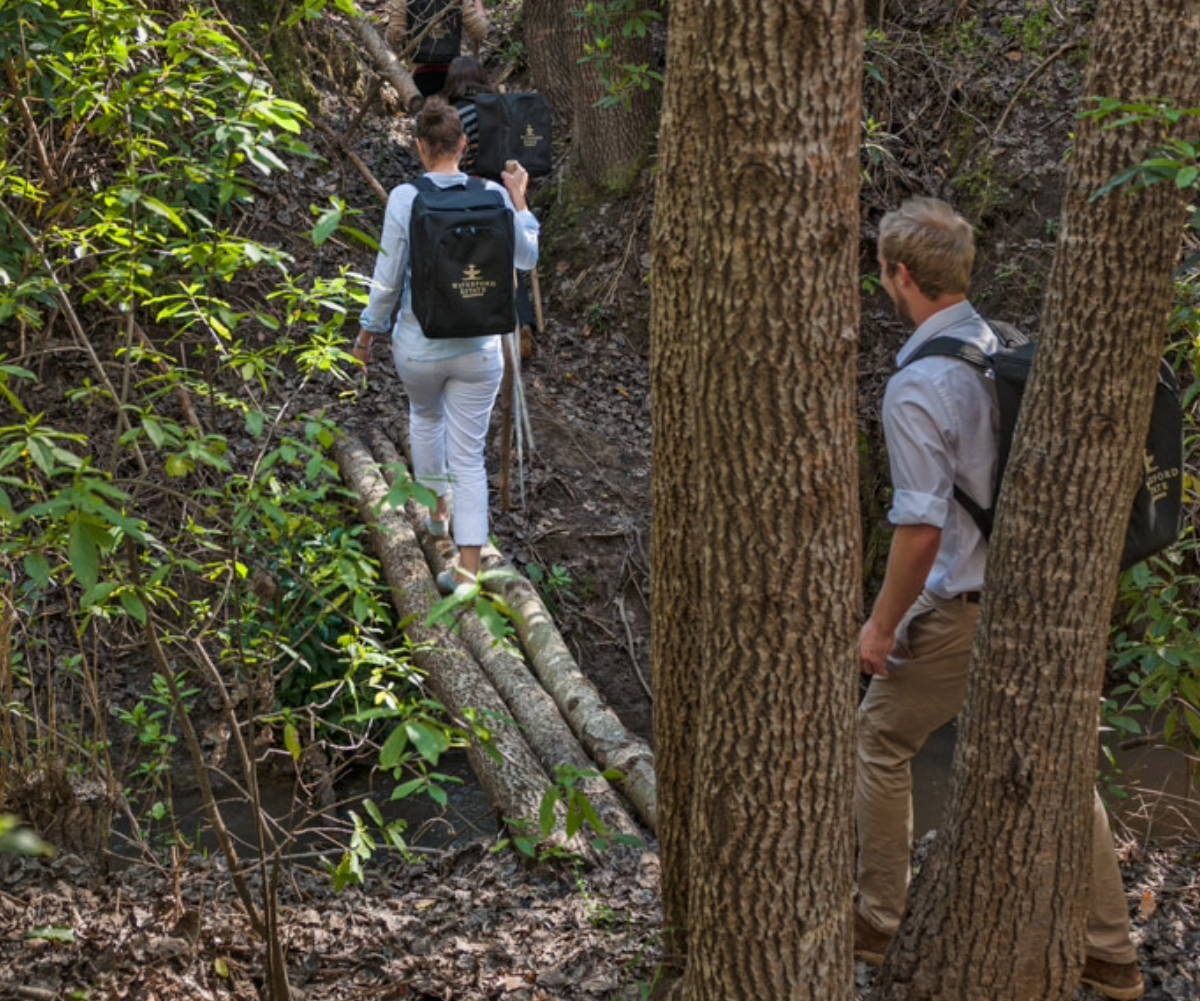 Origins of the Porcupine Trail Wine Walk
The Porcupine Trail Wine Walk was born out of a deep-rooted pride in South Africa's rich and diverse land where the striking mountains reach towards the sky and their rolling hills offer a tranquil sanctuary for the flora and fauna below. Our mountain is the Helderberg Mountain, boasting lush diversity, both in terms of plant and animal life, serving as an inspiration for this extraordinary experience. The trail follows the naturally carved paths of the local Porcupines on which you may find old quills of these gentle creatures. This adventure aims to provide a holistic experience, seamlessly combining the natural beauty of our estate with the elegance of our terroir-specific wines.
A Journey Through Nature and Wine
The Porcupine Trail Wine Walk is a journey that guides guests through the vineyard and the fynbos, offering a unique opportunity to witness these unique and diverse species up close. The trail has been carefully curated to showcase the best of Waterford Estate's diversity and showcases breathtaking views all while absorbing what crafts the unique wine that Waterford Estate is known for. Our guides are expertly trained in Fynbos as well as the inner workings of the vineyard and will walk you through the ever-evolving regenerative farming techniques we are implementing to help nurture nature and welcome it into our vineyard.
The trail is roughly 4 km long and guests can expect around 150m worth of elevation gained during the 3-hour walk experience. Your efforts will be well rewarded as guests will be treated to a selection of three exquisite wines paired with a guided tasting near our trickling Pecan Stream river in the shade of its lush forest. A light lunch is served to stave off the hunger and energise the group for the final climb up to our Old Vine Project Certified Chardonnay vines.
A Sweet Finale: Wine & Chocolate Pairing
As the Porcupine Trail Wine Walk reaches its conclusion back at the tasting room, there is a delightful surprise in store. The journey culminates in our Wine & Chocolate Pairing session, a true indulgence for the senses. This fusion of these handcrafted chocolates and our meticulously crafted wines creates flavours that linger on the palate, leaving guests with an unforgettable taste of South Africa's artistry.
Join us for this unforgettable Porcupine Trail Walk Experience, where you will leave with an enriching appreciation for the indigenous Fynbos, the artistry of wine, and an understanding of the attention to detail that is necessary to craft truly exceptional fine wine.
Hurry up! Sale ends once the timer hits zero