Farming For The Future - Waterford Estate's Sustainable Journey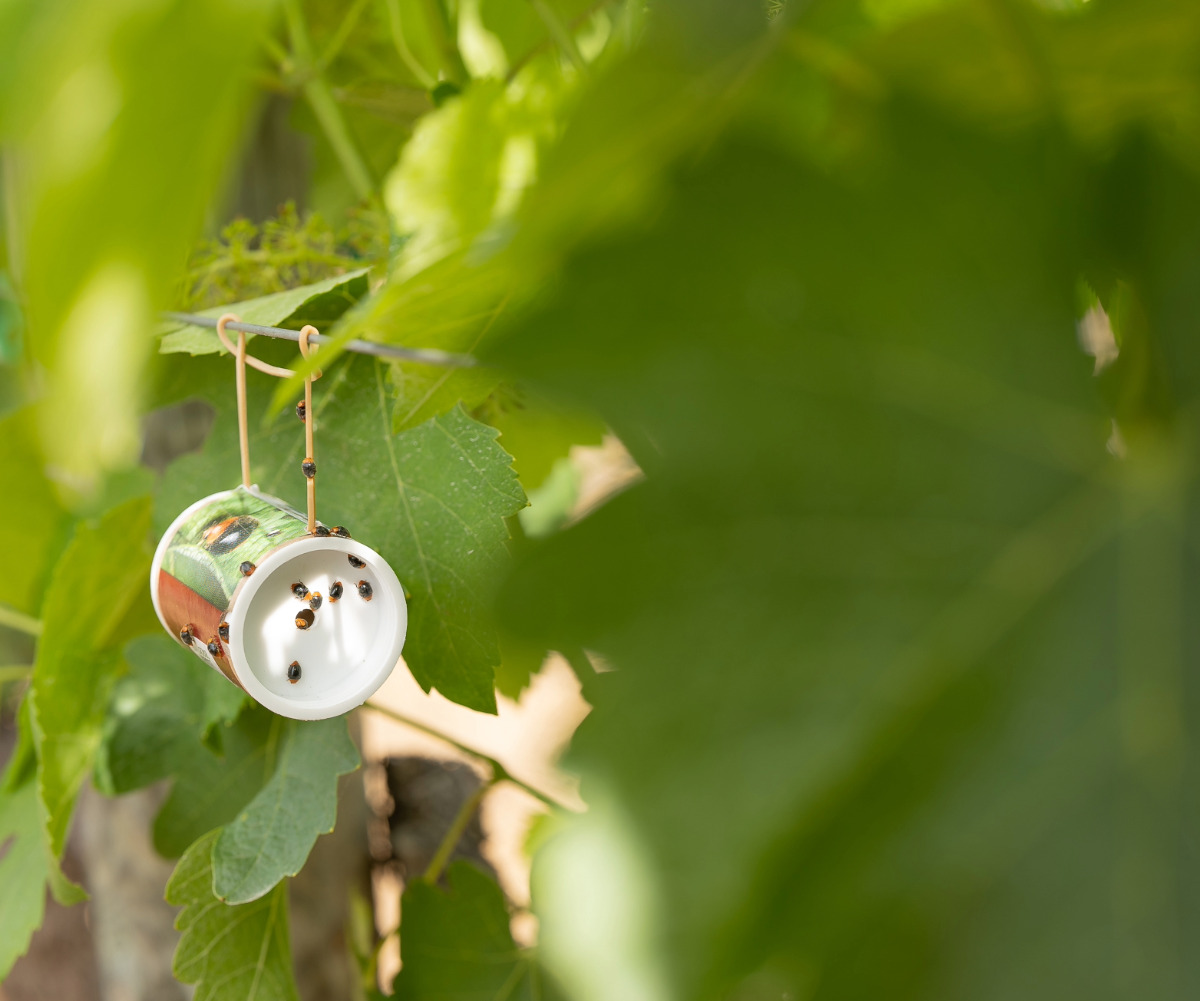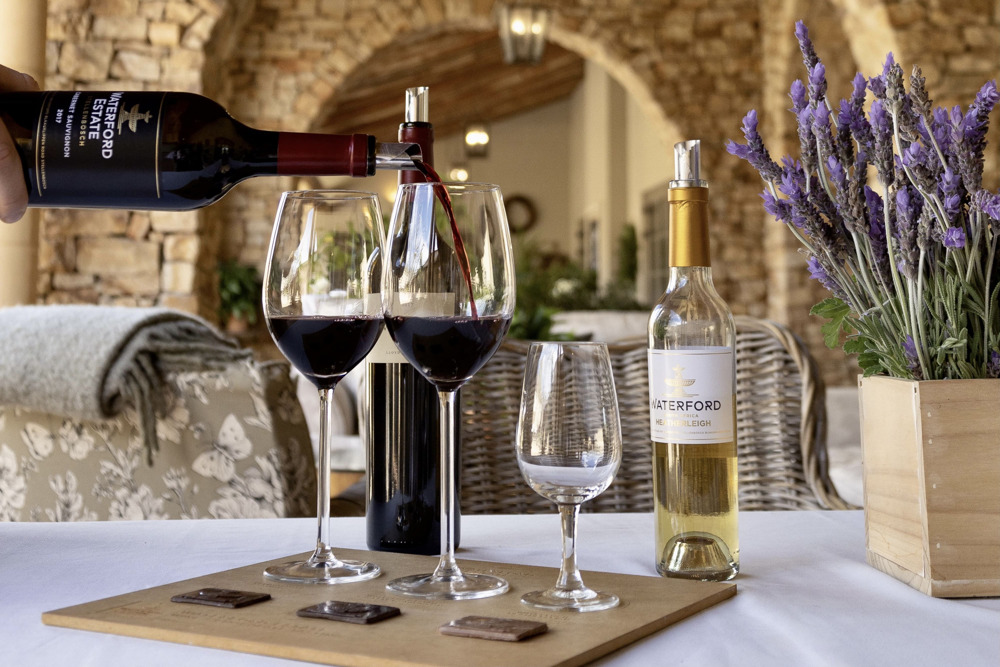 The Waterford Way is to work with nature's cycles and to farm in an environmentally responsible way that not only protects the indigenous flora and fauna on the estate but also ensures a prosperous future for our winery.
Have you visited Waterford Estate before? If so, you're likely aware that this estate encompasses a sprawling 120 hectares of magnificent land between the Helderberg Mountain and the Blaauwklippen Valley. However, only 50 hectares of the estate are dedicated to vineyards, with the remainder intentionally left untouched to help preserve the natural surroundings.
This is done very deliberately to protect the environment and to ensure that Waterford Estate is world-renowned as a producer of high-quality fine wines that authentically reflect the terroir, says viticulturist David van Schalkwyk.
David van Schalkwyk, the viticulturist at Waterford Estate, elaborates on this approach, emphasising its importance. He notes, "If we neglect the natural flora and fauna, over time, the soils at Waterford Estate will deteriorate. The abundance of indigenous plants, animals, and insects will dwindle. Managing fungi, harmful insects, and weeds will become more challenging naturally, ultimately diminishing the vineyard's life expectancy."
Sustainable wine farming is about much more than the grapes, as Janet Fletcher and George Rose explain in the self-published book, Down to Earth: "The principles that define sustainability are a comprehensive set of environmentally sound, socially responsible, and economically viable best practices that encompass every aspect of the vineyard, winery, surrounding habitat, ecosystem, employees and community."
In line with these principles, the Waterford Estate team dedicates substantial effort to rehabilitating the areas on the estate that have been disturbed. "By maintaining a balance on the farm, we create an opportunity for natural predators and plants to influence the environment and the vines in their own unique way," David says.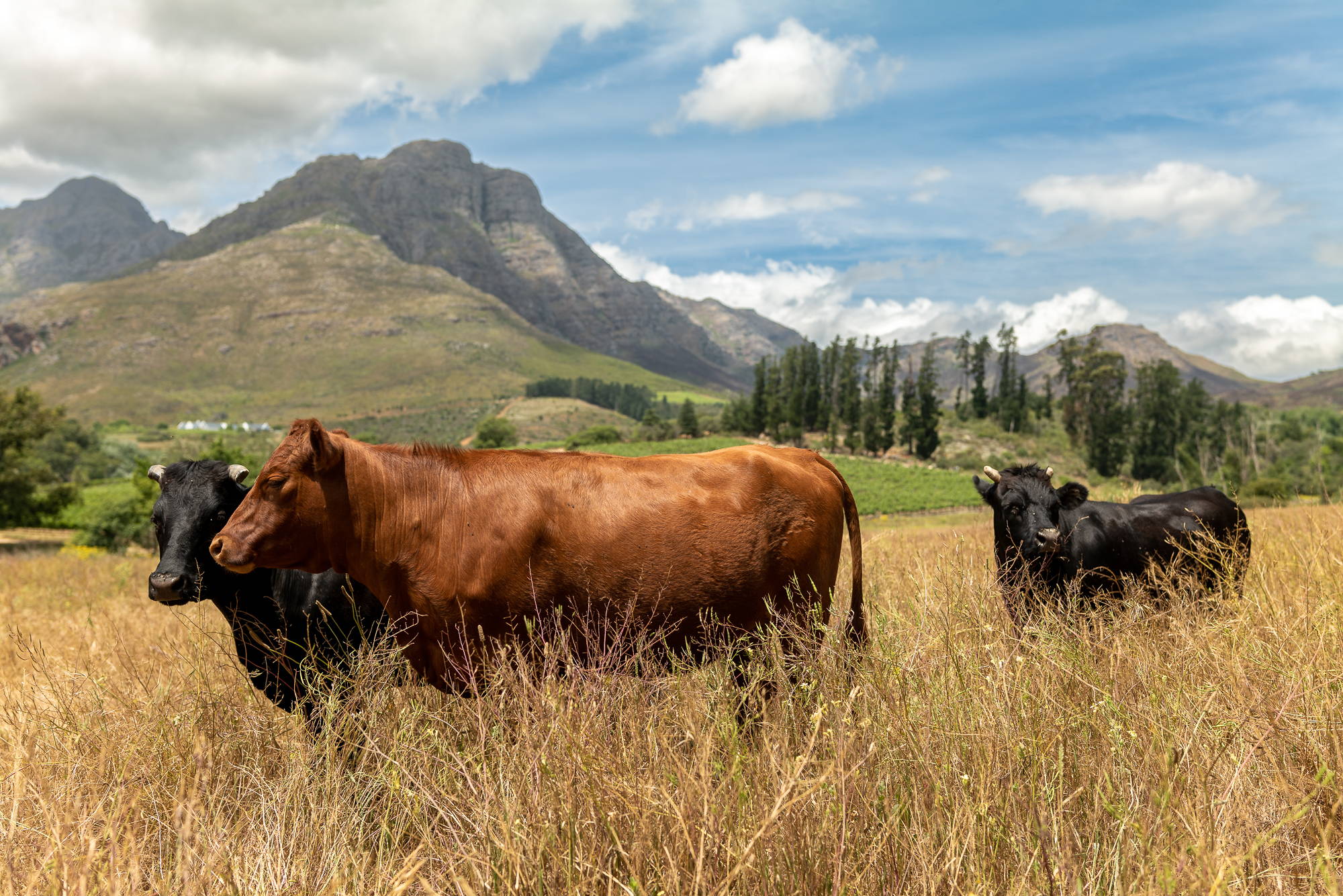 A key element of Waterford Estate's success in implementing sustainable farming methods lies in the shared philosophies of David van Schalkwyk and cellarmaster, Mark le Roux. "We embrace simplicity both inside and outside the cellar," remarks David. "We aim to intervene as little as possible, allowing nature to take its course. This approach allows our wines the best chance of truly reflecting Waterford Estate's unique environment." Mark adds, ", interfering as little as possible doesn't mean the team gets to go on holiday more often! Finding ways to improve or sustain wine quality without manipulation is an art."
Social responsibility is another pivotal component of sustainable farming, with David believing in the importance of the winery's labour force is one of the most important elements in this equation. He stresses, "You have to get buy-in from your people to make it work. We educate our farm staff on sustainability best practices by hosting regular talks and workshops, and by growing with them along the way."
Thanks to Waterford Estate's team of vineyard experts, several projects aimed at protecting the natural environment are currently underway. Collaborating annually with the WWF, they work to remove alien plant species and replace them with indigenous flora. Additionally, the estate produces its own compost and employs natural methods, such as using dog hair to deter local wildlife from the vines.
Efficient drip irrigation is another strategy employed at the estate, significantly reducing water consumption. This approach proved remarkably effective during the severe drought of 2017/2018, which had a substantial impact on wine production in the region. While other wineries reported diminished harvests, Waterford Estate's Cabernet Sauvignon harvest increased by 23%, with other varietals also faring well.
Mark underscores this resilience, noting, "This demonstrates how the vineyard can withstand even the harshest conditions." David adds that through effective sustainability practices, the team cultivates stronger, healthier vines. By maintaining soil health, the plants develop robust root systems, enhancing their ability to withstand extreme weather conditions.
While Waterford Estate may not carry an organic certification, it undeniably aligns with the principles of sustainable farming. As David concludes, "We farm with nature, for the future, and not just with vines, while our primary focus remains on producing top-quality grapes and world-class wines."
Hurry up! Sale ends once the timer hits zero